Principal Investigator: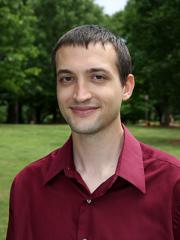 Dr. Aaron Young is an Assistant Professor in Mechanical Engineering and is interested in designing and improving powered orthotic and prosthetic control systems for persons with stroke, neurological injury or amputation. His previous experience includes a post-doctoral fellowship at the University of Michigan in the Human Neuromechanics Lab working with exoskeletons and powered orthoses to augment human performance. He has also worked on the control of upper and lower limb prostheses at the Center for Bionic Medicine (CBM) at the Rehabilitation Institute of Chicago. His master's work at CBM focused on the use of pattern recognition systems using myoelectric (EMG) signals to control upper limb prostheses. His dissertation work at CBM focused on sensory fusion of mechanical and EMG signals to enable an intent recognition system for powered lower limb prostheses for use by persons with transfemoral amputation.
PhD Students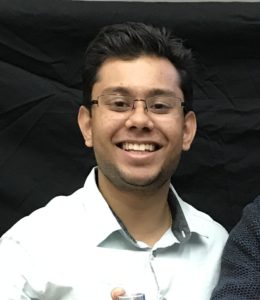 Krishan's primary interest is working with powered lower-limb prosthetics and wearable robotics. His goals include building/machining the robotic hardware as well as learning how to make smart controllers using machine learning techniques. Krishan is interested in embedding mechanical and EMG sensors to create high-level controllers that will improve various gaits and allow for natural and smoother transitions between walking modes.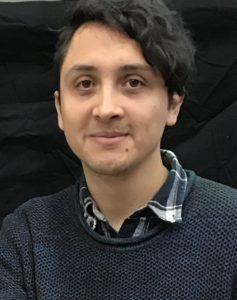 Jonathan is a Fulbright scholar in the PhD in Robotics program. His interest is human interfaces for joint control in prosthetic devices. Jonathan works in the development of lower limb power prosthetics, using EMG signals and mechanical sensors fusion for user intent recognition. He develops control systems that reliably incorporate the user in the loop for better accuracy and proprioception. Jonathan loves 3D printing and can help you build your own printer from scratch.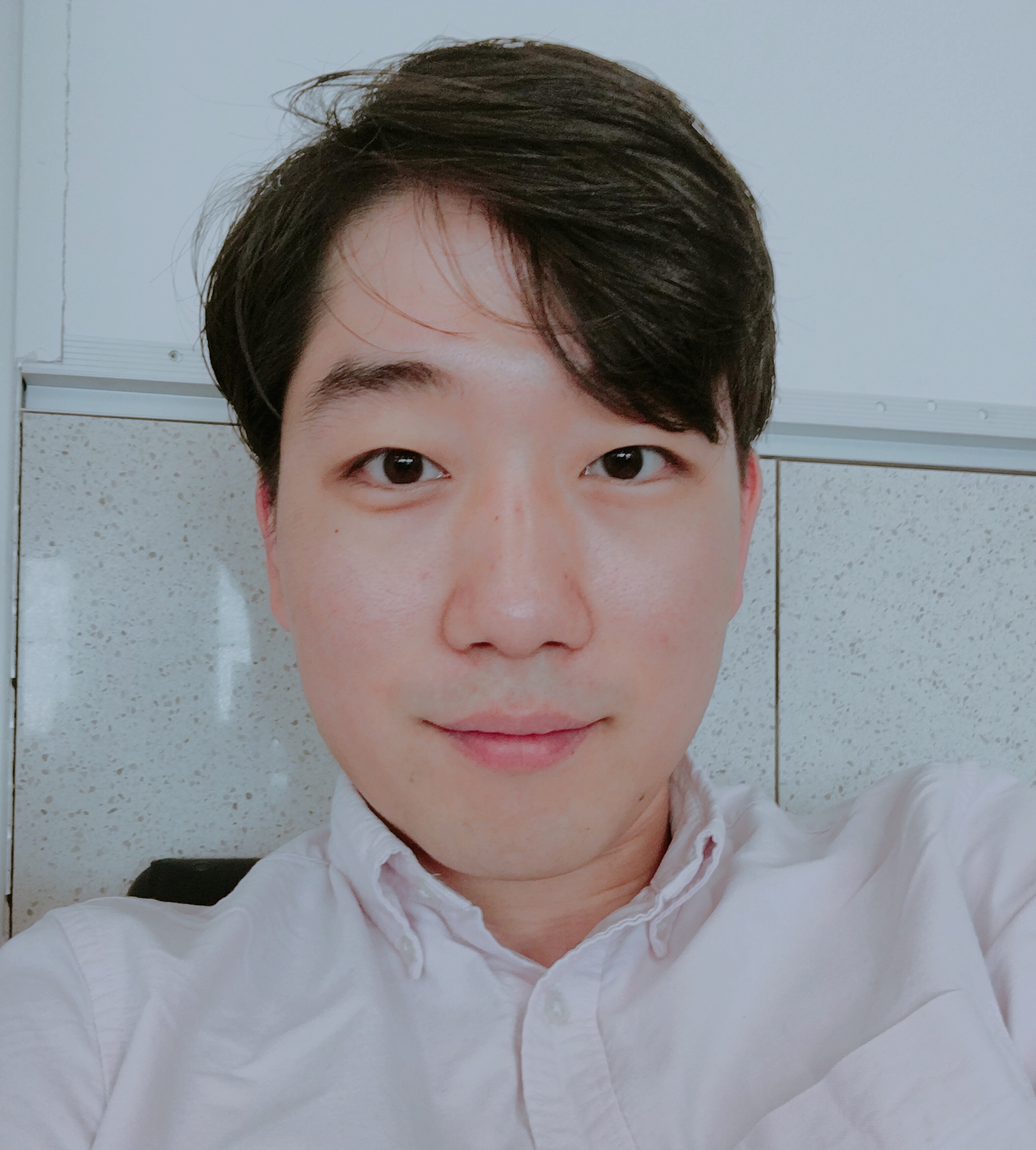 Inseung's primary interest is understanding how humans interact with robots with a specific focus on powered exoskeletons. His expertise spans from designing mechatronic hardware to developing a high-level machine learning model. He focuses on developing a smart robotic platform to enhance human mobility which encompasses both robust mechanical design and a novel intellectual controller. His long term goal is to translate this technology to a clinical population to help patients with gait deficiencies such as stroke, SCI, and muscular dystrophy. Inseung enjoys running in his free time. If you're quick enough you can catch him at the next 5K.
Dean Molinaro
Dean Molinaro is an NSF ARMS (Accessibility, Rehabilitation, and Movement Science) trainee and first-year Robotics PhD student. He is currently investigating risk factors of low back pain using biomechanical analysis tools including Vicon and OpenSim. He hopes to use these findings to reduce the risk of low back pain during dynamic, laborious tasks using wearable devices. Additionally, Dean is interested in using machine learning algorithms to create novel controllers to optimize human-robot interactions. After graduation, Dean plans on continuing his career in academia as a professor. Outside of the lab, Dean enjoys outdoor activities, reading, and talking to his dogs.
Aakash Bajpai
Aakash Bajpai is an NSF ARMS (Accessibility, Rehabilitation, and Movement Science) trainee in his first-year as a Robotics PhD student. Co-advised by Dr. Young and Dr. Anirban Mazumdar, he is currently working on the design and control of a hip exoskeleton for agile response to oncoming objects for construction and other potentially dangerous environments. He is passionate about diversity/inclusion in engineering and community outreach; he wants to ensure that the scientific field is more representative of the diversity the nation has to offer. His current goal is to pursue a career in academia and become a research professor focused on developing robotic solutions for under-served populations. Aakash enjoys longboarding, playing guitar, hiking, and eating Atlanta's wide variety of foods.
Ben Shafer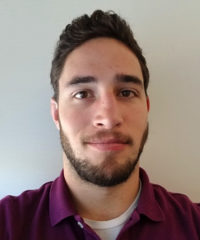 Ben is an NSF ARMS (Accessibility, Rehabilitation, and Movement Science) trainee in his first-year as a Robotics PhD student. Co-advised by Dr. Young and Dr. Sawicki, he currently conducts research using an exoskeleton and prosthetic emulation system, specializing in the hip exoskeleton end-effector (HipEE). He is hoping to use this platform to optimize assistance patterns to understand how to assist people during locomotion and why certain types of assistance are better than others. Outside of the lab, Ben enjoys Atlanta's plethora of unique restaurants, concerts, and food festivals. If there's something fun to be done, you can count him in. 
Masters students
Dawit Lee
Dawit is a recently graduated master's student (Congrats Dawit!) at EPIC Lab and is the lab technician and leader of the pediatric knee exoskeleton project. The primary aim of the project is to help assist the children with limited mobility mainly caused by the knee joint in walking with the help of powered assistance. The specifically targeted groups are children who present hyper-extended or excessively flexed knee during walking. He is hoping that the understanding of the interaction between an exoskeleton device and the targeted users through this research help exoskeleton technology become and promote effective robotic rehabilitation for children in their growth in the future.
Jeff (Hsiang) Hsu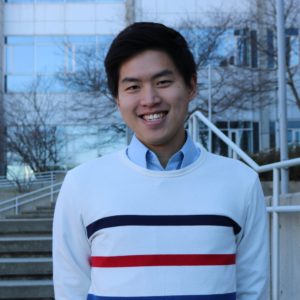 Jeff is a master's student at EPIC Lab. His primary interest is to learn more about how lower limb exoskeleton can impact and improve people's quality of life. He hopes to improve his knowledge in areas such as designing, machining, control algorithms, and intent recognition. Specifically, he is interested in investigating assistive systems for the elderly population.
Undergraduate students
Undergraduate students contribute to the EPIC Lab through the Georgia Tech Vertically Integrated Projects (VIP) program. The EPIC Lab program abstract for 2017 can be seen here.
MSPO Students:
There are currently 4 Masters students (Stella Thai, Ana Groff, Maximillian Spencer, and Brian White) who are contributing to the EPIC Lab through the Georgia Tech Masters of Science in Prosthetics and Orthotics (MSPO) program. The MSPO website can be seen here.
Clinical collaborators:
Kinsey Herrin (MSPO), Geza Kogler (MSPO), Lee Childers (PhD, CP, CO, CFI), David Taylor (DPT, Mercer University), Benjamin Rogozinski (DPT, Emory), Erin Eggebrecht (DPT, CHOA), Rob Kistenberg (CP)
Research collaborators at Georgia Tech:
Greg Sawicki (ME/BioSci), Ani Mazumdar (ME), Frank Hammond (ME/BME), Jun Ueda (ME), Omer Inan (ECE), Michael Mayo (GTRI), Court Bevins (GTRI), Hong Yeo (ME), Jerry Qi (ME)
Research collaborators not at Georgia Tech:
Aaron Ames (CalTech), Elliott Rouse (Michigan), Xiangrong Shen (Alabama), Nick Fey (Dallas), Eric Ambrose (CalTech), Rachel Gehlhar (CalTech)